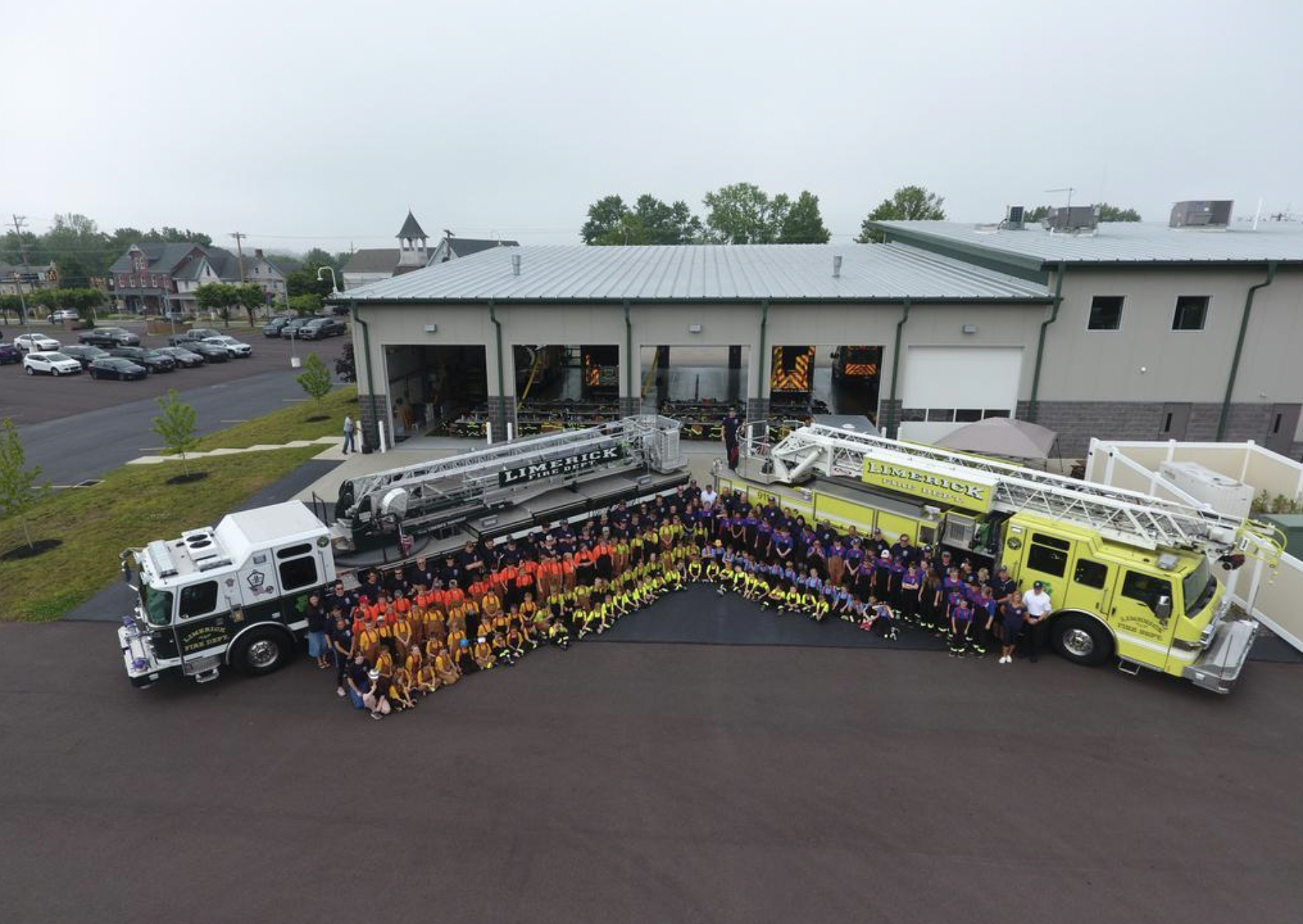 Limerick Fire Department
YOUTH FIREFIGHTER CAMP
June 19 - 23, 2023; 8:45 a.m. to 12 p.m.
Ages 6 to 13 years old
*2023 Camp is Full - Registration is closed*
Due to the success of our camp, the deadline to register cannot be extended and attendance is limited.
If you have any questions or concerns, please contact Camp Coordinator Kara Shuler via email at kashuler@LFD51.org


Welcome to Limerick Fire Department's Youth Firefighter Camp.
All registered cadets will receive one LFD t-shirt and one LFD athletic shorts to wear as their 'daily uniform'. The 'uniform shirt' must be worn every day because it identifies which group the cadet is assigned to for the week. If you are interested in purchasing extra camp shirts or shorts, they must be ordered at the time of registration - $8 per shirt & $8 per shorts.
Why try this Camp? Kids will:
Learn fire safety
Learn about the fire house and the trucks
Hands-on with the equipment
Ladders
Hoses
Extinguishers
Rescue tools
Fire gear
Watch several live demonstrations by the firefighters
And more….
Information form is linked as PDF below
Youth Camp General Info Rules Sheet 2023

If you have any questions or concerns, please contact Camp Coordinator Kara Shuler via email at kashuler@LFD51.org